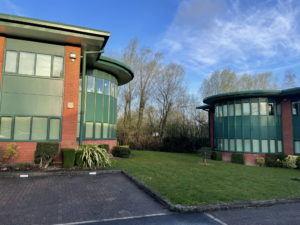 Founded over 20 years ago by a Sound Engineer, Producer and Composer, Custom Audio Designs Ltd. was the first UK acoustics company to specifically meet the technical needs of residential projects and provide worldwide web access to its technical resources.
Today we are an independent acoustics and noise control specialist offering acoustic testing, acoustic design-stage and remedial consultancy. Our material division supplies a technical information and procurement service for commercial, residential and industrial projects.
Our technical team are all have qualifications in Acoustics and our Technical Director holds a full MIOA
Based in Hampshire, our teams are regularly consulted by Architects, Builders, Engineers and Interior Specialists to find solutions for a wide range of design-stage acoustic challenges. We have recently extended our facilities to meet the needs of our customers worldwide.
Clients represent blue chip companies, public sector organisations, leading architectural practices, music industry, film and TV, international motor racing, education, leisure industry and private individuals.
We regularly review our policies, procedures and processes to maintain high standards of Quality Management and are certified for our Acoustic Services by a UKAS accredited third party.
This, together with effective staff development, broad experience and widely informed technical expertise justifies our reputation for acoustic 'know how' and our broad cross-sector customer base.
UKAS – United Kingdom Accreditation Service
MIOA – Member of the Institute of Acoustics
Copyright
Material on every part of this website is copyright Custom Audio Designs Ltd.
Except as otherwise expressly permitted under copyright law, the content on this site may not be copied, reproduced, republished, downloaded, posted, broadcast or transmitted in any way without first obtaining Custom Audio Design's written permission. All rights reserved.
Our website is updated frequently. However, just to be sure, please check any information obtained from this site with our Sales & Customer Service Team.