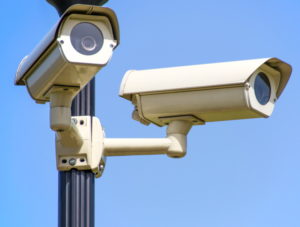 Custom Audio Designs Ltd is incorporated in England providing acoustic products and consultancy services and we are committed to protecting any data that we collect concerning you will only be used and recorded in accordance with all applicable consumer and data protection legislation; including the General Data Protection Regulation (EU) 2016/679, the Privacy and Electronic Communications Regulations 2016 and the Consumer Rights Act 2015.
This Privacy Notice explains in detail the types of personal data we may collect about you when you interact with us. It also explains how we'll manage and protect that data.
By using our services you agree to the use of your data in accordance with this Privacy Policy.
Your Information
When you contact Custom Audio Designs Ltd, by any means, for example, with queries, requests for quotations/samples and when purchasing goods, we collect certain personal information such as:
your name
your address
your phone number
your email address.
This information is held on secure servers. We maintain technical, physical and administrative security measures designed to provide reasonable protection for your personal data against loss, misuse, unauthorised access, disclosure and alteration. The security measures include firewalls, data encryption and physical and information access authorisation controls.
How we may use your information
We process your personal information for certain legitimate business purposes such as:
To provide you with information, products or services that you request from us.
To communicate with you about offers and promotions we think will be of interest to you, solicit feedback, or keep you up-to-date with our products and services.
For statistical purposes to monitor and analyse trends and better understand how users interact with our products and services. (These statistics would not include any information which could identify an individual).
We will ensure that our contact with you is relevant based on the information you give us.
The legal bases we rely on
The GDPR sets out a number of different reasons for which a company may collect and process your personal data, including:
Legitimate Interest; allows the above processing, which might reasonably be expected as part of running our business and enables us to understand our customers and provide the highest levels of service.
Contractual Obligations
Consent; in special circumstances, we may ask you to opt in to receive information, for example, at a trade show.
How to opt out from marketing and promotions
You can opt out at any time by logging into your online account and choosing the 'Subscribe/Unsubscribe to Newsletter' option.
If you do not have an online account, you can either unsubscribe via the 'Unsubscribe' link in the newsletter, emailing sales@customaudiodesigns.co.uk or calling our sales team on 01730 269572.
If you choose to 'opt out' from receiving this information you could miss out on new product and service developments, offers and news.
To view any information you have disclosed, contact The Data Controller, Custom Audio Designs Ltd, 5 Ridgeway Office Park, Bedford Road, Petersfield, Hants GU32 3QF
How long we will keep your personal data
Whenever we collect or process your personal data, we'll only keep it for as long as is necessary for the purpose for which it was collected.
At the end of that retention period, your data will either be deleted completely or anonymised.
Some examples of customer data retention periods:
Orders
When you place an order, we'll keep the personal data you give us for fifteen years so we can comply with our legal and contractual obligations.
Inactive Accounts
If you've not used your account for more than fifteen years, it will be flagged as inactive and we'll contact you to ask whether you want to keep it open. Unless you reply to say 'yes', we'll close the account and delete or anonymise the personal data associated with it.
Disclosing information
We only share information with third-parties directly involved with the administration of the Website or the fulfilment and delivery of orders, including, but not limited to, shipping, payment processing and anti-fraud checks. We shall be entitled to provide third-parties with the information needed for them to perform these services.
Custom Audio Designs Ltd requires all such third-parties* to treat your personal information as confidential and to comply fully with all applicable data protection and consumer legislation.
We may disclose your personal information and / or User Information if we are asked to comply by the Police or any other regulatory or Government authority investigating suspected illegal activities. Under these circumstances the data controller will ensure the request is legitimate, seeking assistance from the board and company's legal advisers where necessary.
*Please note we use MailChimp in the US to distribute our promotional e-bulletin. Meaning our distribution lists may be transferred to, stored, or processed in the United States. MailChimp participates in and has certified its compliance with the EU-U.S. Privacy Shield Framework.
How we protect your personal data
Purchasing over the phone using a credit/debit card
When we process card payments over the phone your card details are passed to Worldpay to verify payment details and authorise the transaction.
All card payments are processed in line with Payment Card Industry Data Security Standards (PCI DSS)*.
We do not store your card information.
*Custom Audio Designs Ltd is enrolled in Trustwave's Trusted CommerceTM programme to validate our compliance with the Payment Card Industry Data Security Standards (PCI DSS) mandated by all the major credit card associations: including American Express, Diners Club, JCB, MasterCard Worldwide, Visa Inc. and Visa Europe.
Purchasing directly through the Custom Audio Direct Site (www.customaudiodirect.co.uk)
Our online purchasing site, customaudiodirect.com uses high-level SSL encryption technology – the most advanced security software currently available for online transactions.
When purchasing goods on Custom Audio Direct your online shopping basket is linked directly to Worldpay's pay page. This means that Custom Audio Designs Ltd do not receive or store your card details. The card payment processing is managed by Worldpay's payment gateway.
The WorldPay payment system uses a combination of both established and innovative techniques to ensure the security and integrity of all sensitive data. Furthermore, their public web servers are certified by Thawte, a public Certificate Authority, ensuring that both the shopper and retailer can have confidence that nobody can impersonate WorldPay to obtain confidential information.
Cookies
Please note we use OpenCart software in relation to the purchase of products from our website. Cookies are used by OpenCart for your default language and currency settings and to remember you when you return to our site and what items are in your basket.
Cookies are small text files stored on your computer when you visit certain web pages.
In most cases cookies are harmless, and you will only diminish your browsing experience by disabling them.
To shop at Custom Audio Direct, you need to have all cookies enabled although you can still use the website for browsing and research purposes without them.
By using your browser controls, you are always in control of the cookies we store and access on your computer.
IP address lookup
Our company uses third parties to provide information about visitors to our websites. When you visit our websites we will record your IP address. This address will be matched against public and proprietary IP address databases to provide us with information about your visit. This information may identify the organisation to whom the IP address is registered but not individuals.
Password protection (customer accounts)
A robust password is a good defence in combating possible fraudulent activity using your personal details.
Try to avoid using the same password for all of your online accounts. When you create a password use a mixture of numbers and letters (both upper and lower case) and something personal to you.
It's good practice to change your passwords on a regular basis, especially for sites you use frequently and which involve financial transactions.
If you ever get a request to reveal your password for an online site, do not respond, legitimate sites and services will not ask you to send them passwords via email.
You can re-set your password on customaudiodirect.co.uk at any time by logging into your account and choosing the 'Change your Password' option.
If you've forgotten your password, click on the Account Login page and click 'Forgotten Password' page. We'll email you your password information. Then simply follow the instructions in the email to change your password.
Computer security
Keep yourself safe from malware and viruses with adequate, up-to-date security on your computer.
When you're opening emails, be careful. Don't click on links to download files or open attachments you haven't asked for, or aren't expecting, as they may contain viruses.
Be aware that emails may be vulnerable to unauthorised access.
Your Rights
You have the right to:
Have access to any personal information we hold about you (free of charge, in most cases);
Have rectified any incomplete, inaccurate and out-of-date personal information that we hold about you;
Have personal information we hold about you erased from our systems;
Have the processing of your personal information restricted; and
Receive the personal information we hold about you transmitted to another party.
Please note that these rights may only apply in certain circumstances.
If you do contact us to exercise any of these rights we may ask you to verify your identity and to provide other details to help us to respond to your request. We will only use this information in order to verify your identity.
If you wish to exercise any of these rights or you believe that our processing of your personal information is contrary to applicable law, please contact The Data Controller/Protection Officer, Custom Audio Designs Ltd, 5 Ridgeway Office Park, Bedford Road, Petersfield, Hants GU32 3QF.
You are also entitled to lodge a complaint with the UK's Information Commissioner's Office;
Information Commissioner's Office
Wycliffe House
Water Lane
Wilmslow
Cheshire
SK9 5AF
Tel: 0303 123 1113 (local rate) or 01625 545 745 (if you prefer to use a national rate number).
Fax: 01625 524 510
https://ico.org.uk/concerns/
Changes to this policy
Any changes to our Privacy Policy will be placed here and will supersede this version of our Policy.
We will take reasonable steps to draw your attention to any changes in our Policy. However, to be on the safe side, we suggest that you read this document each time you use the website to ensure that it still meets with your approval.
Privacy Queries or Complaints
If you have a privacy query, or complaint, please contact Customer Services on: comms@customaudiodesigns.co.uk.
Questions about the General Data Protection Regulation (EU 2016/679)
Please refer to the UK's Information Commissioner's Office (details as above).
│Doc. no. 90008│ v1 final 15.05.18 │S&CS│ INFO│