Description
Acoustic Circular acoustic silencers / attenuators
Modular Acoustic Circular Silencers are designed to reduce the noise produced by fans from transmitted through ductwork.
Supplied in a wide range of standard and bespoke sizes.
For connection to circular ventilation ductwork pipes manufactured with helicoid seams. Ideal for ventilation and smoke extraction units etc.
The smaller length and diameter versions are particularly suited for reducing cross-talk noise.
This is often found in office environments where adjacent rooms share the same supply ducting. In these situations conversations in one room can easy carry down the ducting into the adjacent room if no silencers are fitted.
Technical Data

Cover
Seamed galvanised sheet metal
Interior absorbent
Mineral wool
Options
Elastic mouth, special flanges, supports, flat exterior sheet metal
Principle
Flow through absorbent
Max. applicable pressure
200 mm.c.d.a. (1961Pa)
Insulation
50 or 100mm
Interior
Perforated metal sheet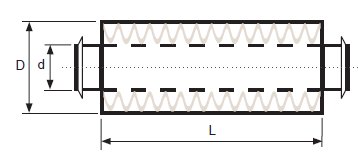 Silencer Elbows
Ideal for use in those ventilation systems where the installation of straight silencers is not possible, or as a complement to them. There are different angles available depending on requirements 30, 45, 60 and 90°. Energy losses are less than 30Pa. To avoid the generation of turbulent noise it is recommended not to work at airflow velocities over 10 m/s.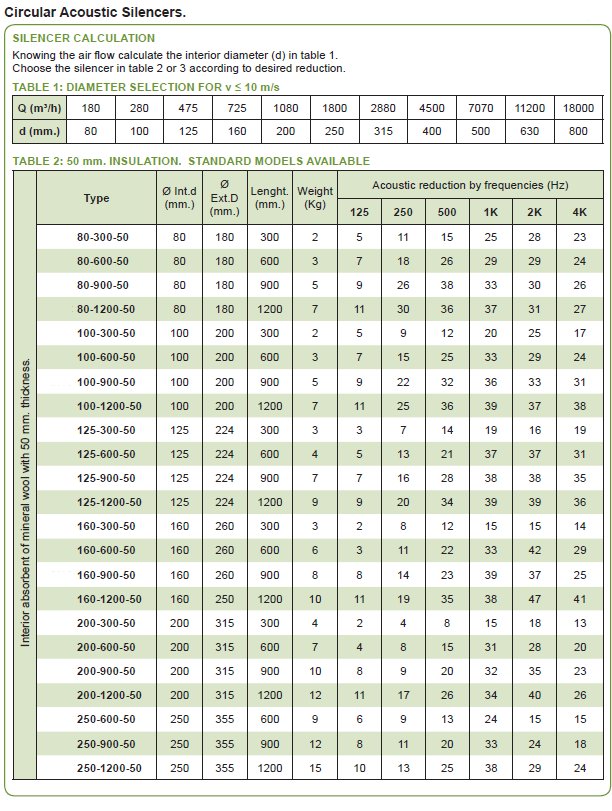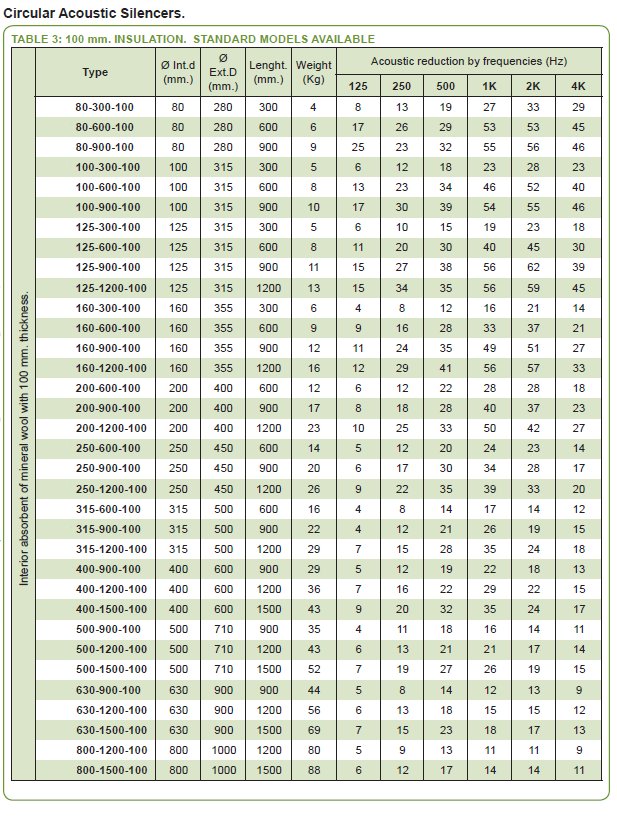 View more examples in our Projects Sections